I don't have a huge amount to show you today. We had visitors over the weekend and so I didn't get too much stitching time - and what I did have tended to get used up by The Sims. However, I have added some beads to Celtic Summer.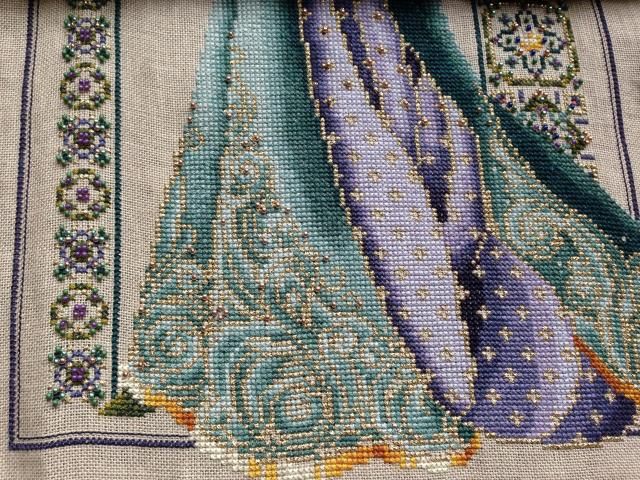 There are only a few beads to go in the purple patch of her dress. It really won't take me too much longer to finish but I do need to do it in daylight in order to see the thread and that's what I'm struggling with - daylight stitching time.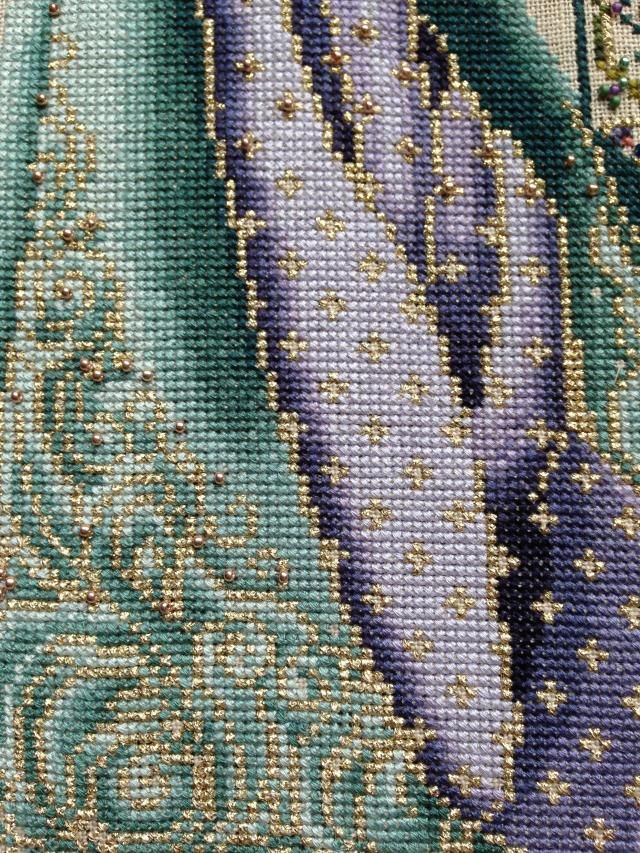 Christmas Post has progressed a little bit but not enough to show.
Going back to the weight loss plan - well that is failing so I've decided to set my self a goal. If no When i loose half a stone I'm going to treat my self to a cross stitch chart. Now lets see if that can motivate me! Each half stone - a new chart!
Happy Stitching all!