It's the 10th of the month so time for an update on my Turtle Trot.
Overall it's been a good month. I've made progress on Celtic Summer adding a whole load of the beads and I'm hoping for a finish on this next month.
I started and completed "Brew Some Fun" and I've just got to decide what to do with it now, plenty of time to Halloween though so no rush. It's a Lizzi Kate flip chart so I might even do the other pattern before then you never know.
"Curl Up With A Good Book" has made a little progress from this
To this:-
But I have hit a problem in that I don't appear to have the final page of the chart. I'm going to have another check of my PC to see if I can find it otherwise I'm going to have to purchase the chart, luckily it is still available.
However, this is also a problem with "Treasure" as I only have half the chart. I've only stitched half a dozen stitches so this one is going to be substituted with
"Save The Stitches"
. (I do love to pick the large charts).
There is also progress with "Dragonfly". From this:-
To this:-
It doesn't look much but it's being stitched one over one on 25 count so it's a lot of stitches for a little progress. It's page 14 of 20 so it's all in the right direction. I've got my grove on with this one at the moment so I'm going to stick with it for a bit, at least until the dragon has a head!
Then there's "Christmas Pots", which has gone from this:-
To this:-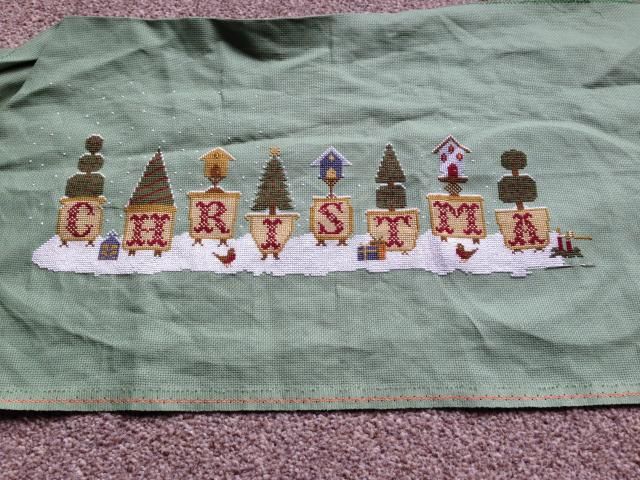 Happy Stitching everyone and don't forget to visit other Turtle Trot participants
at BAP Attack.