In my last post I promised a picture of Dragonfly with page 12 finished. However, this was a lie, it's actually page 15 finish - Whoopie!!!! Mind you that's out of 20 pages not 18 so although I couldn't count yesterday I've still got just as much to do as I said but I've done more than I said. Any way, stop rambling I hear you say. Here is the picture.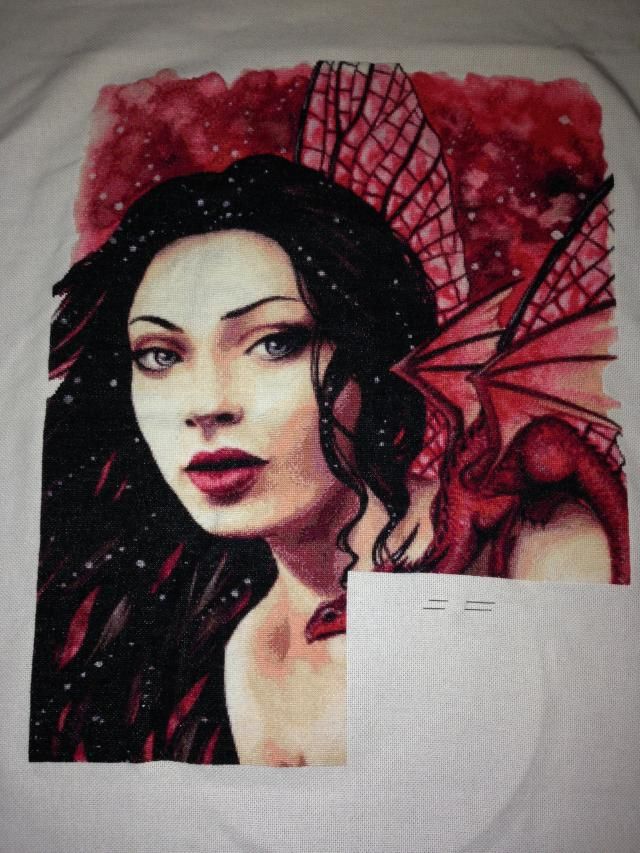 I was also surfing the web last night looking at cross stitch charts and came across
Chatelaine Designs
and I think I have fallen in love with the mandalas. I just love the Chinese Garden one which the above link takes you to. The pictures don't do it justice, have a look at this
joysze blog
. The only problem I have with it is that it uses so many specialist threads that, based on another design that is available through
Sew and So
it comes to over £200 for fabric, threads and beads and that's just not something I can justify. Oh well, I'll just add it to the wish list anyway, we can all dream.
Just look
HERE
to see how beautiful these are when stitched.